Scale and Cleans/Checkups at Centro Dental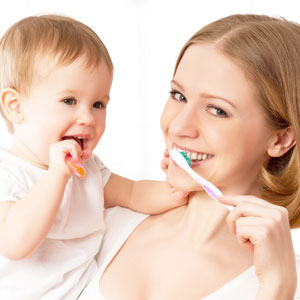 The team at Centro Dental promotes the importance of a preventative approach to your oral health. By having regular checkups at our clinic, you'll have all the benefits of healthy teeth and gums. A scale and clean will leave your teeth polished to a smooth, luminous finish.
What to Expect
At your appointments, we'll evaluate your oral health and identify any potential problems. This step is essential to making sure that you don't require more complicated and costly treatment further down the road. We'll check for any signs of gum disease and oral cancer and discuss your oral hygiene habits with you, such as the proper techniques you should use for brushing and flossing. Your scale and clean involves the removal of the buildup on your teeth, then a polishing that leaves your teeth sparkling.
FAQ
How often are checkups necessary?
We recommend that you book in for a visit every six months. Any problems you may have will be identified early on and addressed promptly. Since the cleaning removes surface stains and buildup, you'll love the way your smile looks after your appointment.
What if further treatment is needed?
We'll be able to determine if you require any other services after our thorough evaluation process. If so, we'll discuss what we've found with you and go over all options for treatment. You'll be able to decide how to proceed and in what time frame works for you.
When should a child start to have dental checkups?
We recommend that you bring your child in for a checkup around when their first teeth start to erupt. By beginning their dental care early, they can become familiar with our office and team and enjoy the best possible oral health. We're pleased to provide a range of dental services for children.
Any surgical or invasive procedure carries risks. Before proceeding, you should seek a second opinion from an appropriately qualified health practitioner.
---
Scale and Cleans/Checkups Geraldton, Beachlands, Wonthella WA | (08) 9964 2861