Children's Dentistry in Geraldton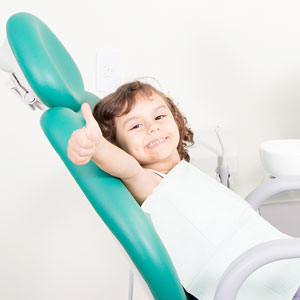 We know that you want to give your children the best start in life-but what you may not have considered is that it starts with their oral health!
Oral health is connected to overall health, and keeping their smiles happy and healthy won't just improve their confidence, but help them grow big and strong just as intended. We're proud to offer dental services for children and look forward to welcoming your family to our practice.
Effective Care for Kids
For children, we typically focus on preventative dental care and educating them on proper oral hygiene techniques so that they can enjoy healthy, strong teeth.
Some of the preventative measures we offer include:
Fluoride treatments: This helps to keep your child's enamel strong, making it more resistant to decay.
Fillings: Catching cavities early is essential in maintaining healthy teeth and gums.
Orthodontic evaluations: Children are often great candidates for braces if they're facing bite problems or crooked teeth.
Gentle cleanings: We'll help your child form positive dental habits that they can use outside of our practice.
X-rays and exams: This helps to ensure everything is developing properly and that no infections or issues are present.
Sealants: Molars in the back of the mouth often trap food and debris which can lead to decay or cavities. To combat that, we can "seal" off those teeth to make them easier to clean for your child.
Mouthguards: Is your child active in sports? We offer custom fit mouthguards for the athletes of the future.
Ready for a Visit?
We'd love to welcome your child to our practice. If you'd like to book an appointment, feel free to contact us today. We look forward to helping them (and you) practice excellent oral health care for life. Get started today!
CONTACT US
Any surgical or invasive procedure carries risks. Before proceeding, you should seek a second opinion from an appropriately qualified health practitioner.
---
Children's Dentistry Geraldton, Beachlands, Wonthella WA | (08) 9964 2861